The Wonderful World of Early Roue
6th Sep 2014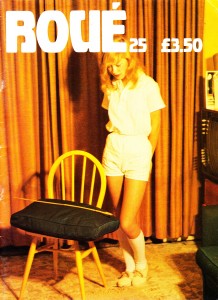 The early issues of Roué contained some beautifully composed images of corporal punishment from that golden era of spanking magazines in the late 70s and early 80s. The amazing thing about the photography in early Roué was that it looked to have come from a bygone era, even when it was first published.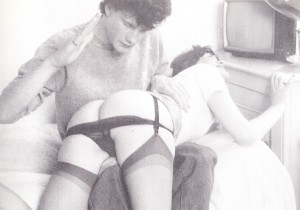 That sense of 'long ago' imbued the black and white images especially with a powerful aura, suggesting they were somehow not posed, but perhaps an authentic record of punishments that actually took place.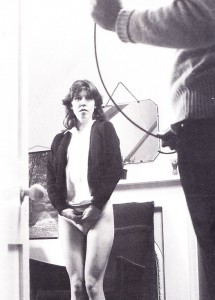 There was a world of difference between this photography and the cheeky, playful type of shots that featured in spanking magazines during the early 70s. In these images there was a sense of realism that had not been present before. These magazine contained powerful tableaus where anxiety was etched on the faces of the young women awaiting punishment. It felt like it could be real – even though we knew it wasn't.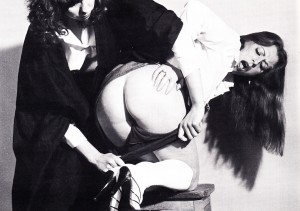 Our resident archivist, Jon Rayworth, has chosen some of his favourite images from these early issues to illustrate the skill and craft of the photography. A full set of Roue magazines are now available to download from the Janus Online Shop and you can download individual issues by clicking on the highlighted links.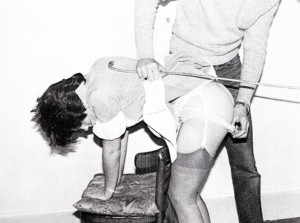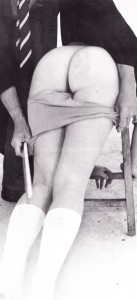 Knickers down for the ruler – Roué 8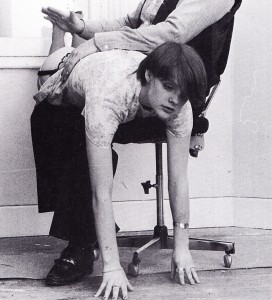 The look that says it all – Roué 17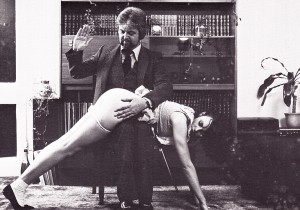 A classic smacked bottom – Roué 21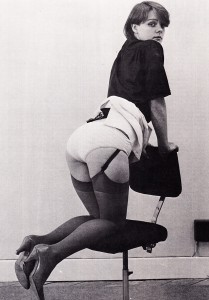 Waiting for the boss – Roué 16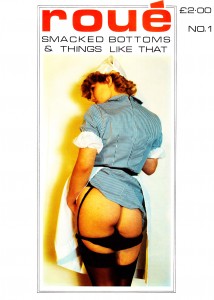 The perfect front cover – anyone else think it would make a great design for a t-shirt!