Latest Uniform Girls, Phoenix and Spanking Letters Magazines
5th Jun 2014
Three new spanking magazines have just been added to the Janus Online Shop. Uniform Girls Vol.2 No.5, Phoenix 3 and Blushes Spanking Letters No.15 are all available to download by clicking on the highlighted links.
The early issues of Phoenix are rightly considered to be amongst the best magazines produced in that golden era of the late seventies and early eighties. Phoenix 3 is no exception and includes some beautifully composed shots (see below).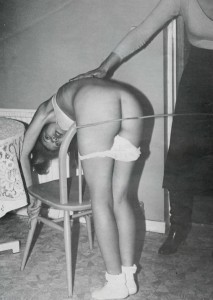 Uniform Girls Vol.2 No.5 revisits past Blushes glories with plenty of unseen photos and some fantastic full page colour images (see below). The cover shot is also a delight.